Core Partners

The United Nations Global Compact is a call to companies everywhere to voluntarily align their operations and strategies with ten universally accepted principles in the areas of human rights, labour, environment and anti-corruption, and to take action in support of UN goals and values. The UN Global Compact is a leadership platform for the development, implementation and disclosure of responsible corporate policies and practices. Launched in 2000, it is the largest corporate sustainability initiative in the world, with over 12,000 signatories based in 160 countries.

UN Women is the UN organization dedicated to gender equality and the empowerment of women. A global champion for women and girls, UN Women was established to accelerate progress on meeting their needs worldwide. UN Women supports UN Member States as they set global standards for achieving gender equality, and works with governments and civil society to design laws, policies, programmes and services needed to implement these standards. UN Women also coordinates and promotes the UN system's work in advancing gender equality. Learn more at: unwomen.org.

The Inter-American Investment Corporation (IIC), a member of the Inter-American Development Bank (IDB) Group, is a multilateral development bank committed to supporting the private sector in Latin America and the Caribbean. The IIC finances sustainable enterprises and projects to achieve financial results that maximize social and environmental development for the region. With a current portfolio of $7 billion under management and 330 clients in 20 countries, the IIC works across sectors to provide innovative financial solutions and advisory services that meet the evolving demands of its clients.

The Multilateral Investment Fund (MIF) is an innovation laboratory for the Inter-American Development Bank Group that engages the private sector and inspires it to solve development problems in Latin America and the Caribbean. The MIF identifies, supports, and scales up new development solutions that create opportunities for poor and vulnerable populations in the region. In addition to working with the private sector, the MIF strategically collaborates with the public sector.
Supporting Partners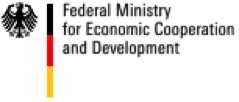 Germany is engaged in intensive development cooperation with the international community to combat poverty, shape globalisation in an equitable manner, safeguard peace, freedom, democracy and human rights, and protect the environment and natural resources. The German Federal Ministry for Economic Cooperation and Development (BMZ) develops the guidelines and concepts of German development policy, determines the long-term strategies for cooperation with the various actors and defines the rules for implementation. The most important pillar of the German government's development cooperation work involves bilateral cooperation with the governments of other countries.

Under the strong initiative of Prime Minister Shinzo Abe to create a "society in which women shine," the Government of Japan actively promotes women's economic empowerment not only by strengthening normative and legal frameworks domestically but also by consolidating international cooperation. We believe that the WEPs are effective principles for private companies to collectively achieve the SDGs and build a strong and sustainable economy. We are, therefore, happy to acknowledge that more than two hundred Japanese companies have joined in under this initiative. Japan is proud to be a part of the establishment of this new analysis tool and hopes that companies, after assessing their performance, will contribute further to shape the common values of gender equality and women's empowerment around the world.

BSR is a global nonprofit organization that works with its network of more than 250 member companies and other partners to build a just and sustainable world. From its offices in Asia, Europe, and North America, BSR develops sustainable business strategies and solutions through consulting, research, and cross-sector collaboration. Visit www.bsr.org for more information about BSR's 25 years of leadership in sustainability.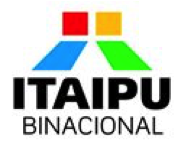 Itaipu Binacional is the world's largest generator of renewable clean energy. The company generates quality electrical energy via socially and environmentally responsible practices, fostering sustainable economic and technological development and tourism in Brazil and Paraguay. The company's commitment to sustainable development and gender equality has received global recognition. Jorge Miguel Samek, General Director of Itaipu was awarded with the WEPs CEO Leadership Award in 2013 and in 2014, Itaipu launched the Brazil WEPs CEO Leadership Award in order to further promote women's empowerment in Brazilian companies.

The Coca-Cola Company (NYSE: KO) is the world's largest beverage company, refreshing consumers with more than 500 sparkling and still brands and more than 3,800 beverage choices. Led by Coca-Cola, one of the world's most valuable and recognizable brands, our company's portfolio features 20 billion-dollar brands, 18 of which are available in reduced-, low- or no-calorie options. Our billion-dollar brands include Coca-Cola, Diet Coke, Coca-Cola Zero, Fanta, Sprite, Dasani, vitaminwater, Powerade, Minute Maid, Simply, DelValle, Georgia and Gold Peak. Through the world's largest beverage distribution system, we are the No. 1 provider of both sparkling and still beverages. More than 1.9 billion servings of our beverages are enjoyed by consumers in more than 200 countries each day. With an enduring commitment to building sustainable communities, our company is focused on initiatives that reduce our environmental footprint, create a safe, inclusive work environment for our associates, and enhance the economic development of the communities where we operate. Together with our bottling partners, we rank among the world's top 10 private employers with more than 700,000 system associates.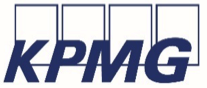 KPMG International brings extensive cross-industry expertise in responding to today's challenges and delivering bold solutions to meet the Global Goals. KPMG has a deep appreciation for the transformative impact of empowering women and girls. The company is engaged across the public and private sector in implementing solutions and working in partnerships that seek to create a more prosperous, resilient and inclusive world.